MySPP Recovery App
South Pacific Private is proud to provide every client with personalised after-care via our recovery app, MySPP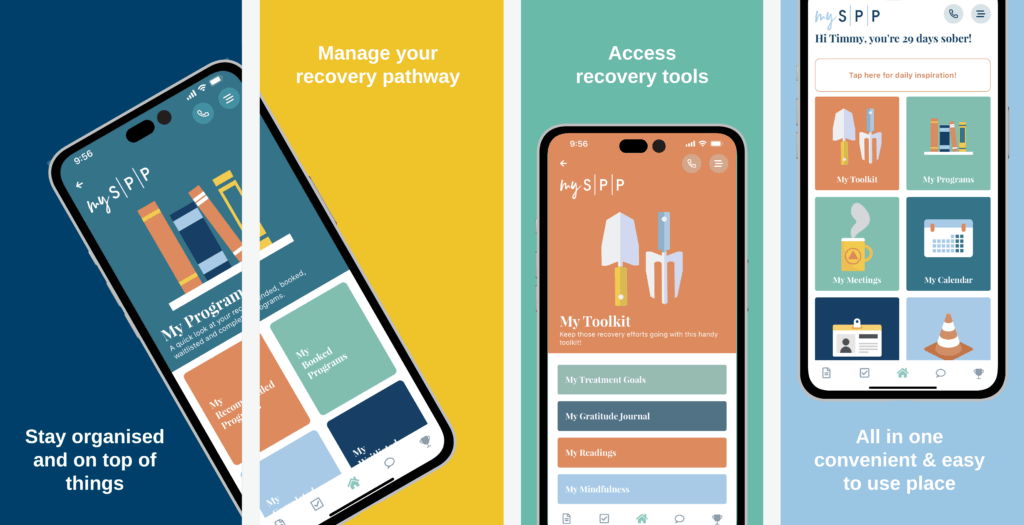 Evidence shows that clients enhance the opportunity for long term recovery when they receive formal support in their first 90 days after admission to inpatient treatment. In response, we developed MySPP to provide a real-time, up to date communication platform that keeps us in touch with clients once they leave the Inpatient Program. MySPP provides clients a range of useful tools to set them up for success in recovery, including:
Daily affirmations and mindfulness tools
Appointment reminders, referrals and therapy notes
Sleep sounds, stories and meditations
Safety plans, important contacts and more
It always remains our vision to stay true to our pioneering roots in treating addiction, anxiety and depression and MySPP is yet another way we are helping Australians achieve long term recovery. For more information, speak with your Continuing Care Case Manager.