Our Approach to Treatment and Modalities
Over three decades we have developed and refined our approach to ensure the best possible outcomes, tailored to each client.
Our trusted program incorporates a diverse range of evidence-based modalities delivered by compassionate and experienced professionals. Our work is designed to help you become aware of your emotional states and identify and address unhelpful thinking and behavioural patterns that can create chaos and dysfunction in your life (e.g. addiction). We do this by creating an atmosphere of safety and collaboration, where you will have the opportunity to discover new ways of being, feeling, and relating.
The foundational principles and modalities that South Pacific Private are built on are:
Holistic, Whole Body Approach
At South Pacific Private we have developed an approach to treatment that emphasises the whole person, body, mind and spirit. It is for this reason that we incorporate holistic offerings to support treatment and to form new healthy behaviours for your recovery beyond your time with us. Available during your stay include yoga, meditation and mindfulness, sound healing, HeartMath Technology, daily beach walks, massage, our Mindful Eating Program and healthy exercise.
Psychotherapy
The foundational approach of all our work is Group Psychotherapy as it provides an amplified opportunity for awareness, healing and growth in a short period of time. Clients spend more than six hours a day in group therapy, workshops and lectures addressing unresolved childhood trauma, dysregulated emotions, unhelpful thinking patterns and dysfunctional behaviours. Therapy in such a unique setting provides an opportunity for psychological healing and personal insight. Our experienced and compassionate team use a variety of therapeutic modalities and interventions.
Therapeutic Modalities
Our integrated approach to treatment utilises a variety of therapeutic modalities. Our registered therapists have been trained in a wide range of evidence-based therapies and implement strategies and interventions to suit the individual needs of each client. These include and are not limited to the following:
PERSON CENTRED THERAPY
Person Centred Therapy is a powerful evidenced-based approach which is non-directive and promotes, empowers and motivates individuals to make change in their lives. The therapist moves away from being the 'expert' and meets the person where they are at.
COGNITIVE BEHAVIOURAL THERAPY
Cognitive Behavioural Therapy (CBT) is an evidence-based behavioural psychotherapy that focuses primarily on the thought (cognition), feeling and behavioural connection and developing structured copy strategies to manage psychology symptoms.
FAMILY SYSTEMS
Family Systems Therapy is an evidence-based approach that utilises systems thinking and family of origin work. Families function as an emotional system, therefore the individual seeking treatment is part of a greater system that also requires support and healing.
INTERPERSONAL THERAPY
Interpersonal Therapy (IPT) is an evidence-based psychotherapy that focuses on a person and their relationships with other people. This approach illuminates early attachment difficulties, interpersonal breakdowns and provides tools to repair interpersonal ruptures that can occur between individuals.
TRANSACTIONAL ANALYSIS
Transactional Analysis can be used to address how an individual interacts and communicates with others and with themselves. It identifies ego states of parent, adult and child and how these interplay with one another and healing the inner child as a result. This is a powerful approach which seeks to reinforce that each person is valuable and has the ability to ignite positive change and personal growth.
DIALECTICAL BEHAVIOURAL THERAPY
Dialectical Behavioural Therapy (DBT) is an evidence-based form behavioural psychotherapy which delivers a skills-based approach. It aims to teach people how to live in the moment and develop healthier ways to cope with stress and emotions, and to improve their relationships with others.
PSYCHODYNAMIC THERAPY
Psychodynamic Therapy is an evidence-based psychotherapy that focuses on an individual's unconscious processes and the development of recurring patterns of behaviours and defence mechanisms to cope with distress in their lives. The aim of therapy is to help people gain a better insight into their lives and current issues.
PSYCHODRAMA
Psychodrama is a method of psychotherapy that has been proven to be effective in releasing emotions that have been frozen or locked away in the body. Unresolved trauma, grief and pain can be hard to process and may take years to unlock with regular talk therapy. The use of role-based therapy facilitates profound changes and makes way for moving beyond the trauma or wounding and into a deeper emotional recovery.
A trauma-informed approach recognises the importance of adhering to the principles of:
Safety
Trust
Choice
Collaboration
Empowerment
At the heart of the South Pacific Private approach to treatment is the belief that developmental trauma (such as emotional or physical abuse or neglect in childhood) causes a predictable range of core issues which can be addressed at the same time as the presenting problems (e.g. mental illness, alcohol or substance use). The Model of Developmental Immaturity, developed by internationally renowned expert on the childhood origins of emotional dysfunction Pia Mellody, underpins our program at South Pacific Private.
The therapeutic community at South Pacific Private is fundamental in providing a deeper capacity for clients to learn and explore behaviour patterns, suppressed/repressed feelings and for development of healthier behaviour patterns and interpersonal relationships.
Addiction and mental health issues can be incredibly isolating. The therapeutic value of living within a community of people who are all on a journey of recovery encourages moving out of isolation and loneliness and into connection.
Abstinence And 12-Step Based
Addiction treatment at South Pacific Private is underpinned by the world-renowned 12-step addiction treatment model. The 12-step approach was first pioneered by the organisation Alcoholics Anonymous (AA), and is a spiritual, abstinence-based program, that provides a set of guiding principles for the treatment of a wide range of substance (alcohol & drugs) and behavioural addictions (such as gambling & sex).
Research continues to show that abstinence combined with the attendance of 12-step meetings leads to the best long-term outcome for all clients. Our daily routine incorporates attendance to 12-step meetings at external locations and internally.
Includes The Whole Family
A cornerstone of treatment is the Family Program, where family members (partners, parents, siblings and / or loved ones) are invited to participate in an intensive and supportive program of education, structured exercises and guided discussions that explore the family system and relationships.
Research indicates improved relapse prevention where the family understand the nature of addiction and the recovery process. South Pacific Private believes that treating the whole family is more effective than treating just the individual.
With the client's consent, people who are significant in your life are meaningfully engaged in treatment planning. Treatment also addresses the needs of your family of origin, family of creation and family of choice, including significant others, and the needs of dependent children with our Parents and Children's Program.
At South Pacific Private we want you to get the most out of your treatment with an opportunity for self-reflection without distractions and numbing behaviours, allowing you to re-connect with yourself. It is for this reason that we have a no TV, mobile phone, media or technology policy to support your admission for all inpatient stays.
We are a smoke-free environment and require abstinence from nicotine while in treatment as research suggests that when you abstain from nicotine you are more likely to be successful in abstaining from other addictions.
Phone calls with family and friends are limited, allowing you this precious time to focus, distraction-free on your own recovery.
Please note that in-person visits are not permitted at South Pacific Private due to COVID at this point in time.
Having policies such as these may be a welcome opportunity for some, but for others may create a feeling of fear and even anger. This is understandable and even more of a reason to let go of outside distractions and focus on what brought you into treatment. We believe in providing a safe and focused environment for deep healing.
Treatment is delivered by a multi-disciplinary team that is highly qualified and experienced. Your treating team include psychiatrists, GPs, nurses, psychologists, psychotherapists, counsellors and support workers who have the requisite skills, experience and attitude to deliver the program. The team include staff who have a lived experience of addiction and mental illness themselves, and are able to share their own story and journey through recovery.
Long-Term Commitment To Your Recovery
At South Pacific Private we understand that recovery doesn't stop at discharge, and for most people this is just the beginning. Planning for your care post-discharge is an essential part of your journey as it helps to prepare you for re-entry into your home, work, and social environments. This extended commitment to ongoing care has been evidenced to support better outcomes for long-term recovery and is a critical component of treatment planning at South Pacific Private. As part of your planning we support you in organising a therapist, knowing which 12-step meeting is right for you and offer day programs and online programs that cover topics such as relapse prevention, depression, anxiety and healthy relationships.
MySPP Recovery App
Evidence shows that clients enhance the opportunity for long term recovery when they receive formal support in their first 90 days after admission to inpatient treatment. In response, we developed MySPP to provide a real-time, up to date communication platform that keeps us in touch with clients once they leave the Inpatient Program. MySPP provides clients a range of useful tools to set them up for success in recovery.
At South Pacific Private we believe that everyone is capable and deserving of recovery. Clients and staff from all backgrounds are welcomed, regardless of race, gender, sexual orientation, age, religion, disability or socio-economic background. Respect for diversity is paramount and individual needs are met with openness and without judgment.
Would you like to learn more?
Curious?
Take A Self-Assessment
The goal of our self-tests is not to provide you with a diagnosis for yourself or for someone you care about. Instead, they are an opportunity for you to better understand how a behaviour might be impacting upon your life or the life of your family. Use these tests to enhance your awareness of what the problem might be.
These tests should be answered honestly in order to provide accurate insight and are a chance for you to reflect upon the current situation.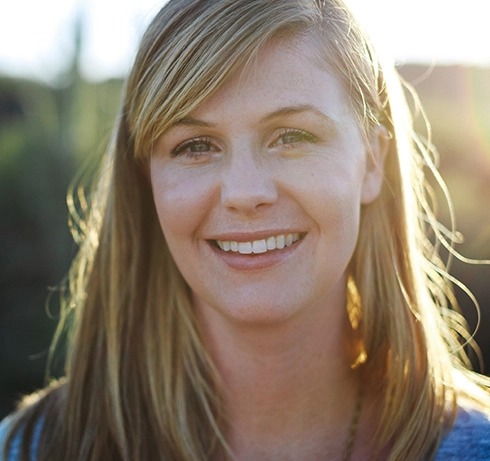 Why Choose
South Pacific Private

?

We Heal Families
With decades of experience, South Pacific Private is Australia's leading treatment centre for addiction, trauma, depression and anxiety. Our uniquely comprehensive programs change lives, repair relationships and heal families by identifying and addressing the underlying causes laying the groundwork for sustained, long-term recovery.
This photograph is for demonstration purposes only.
FAQs
We won't be surprised if you have a couple of things to check. We have compiled a list of some of the most common questions other people ask before committing to a treatment program.